PET/MRI – First Time in Africa!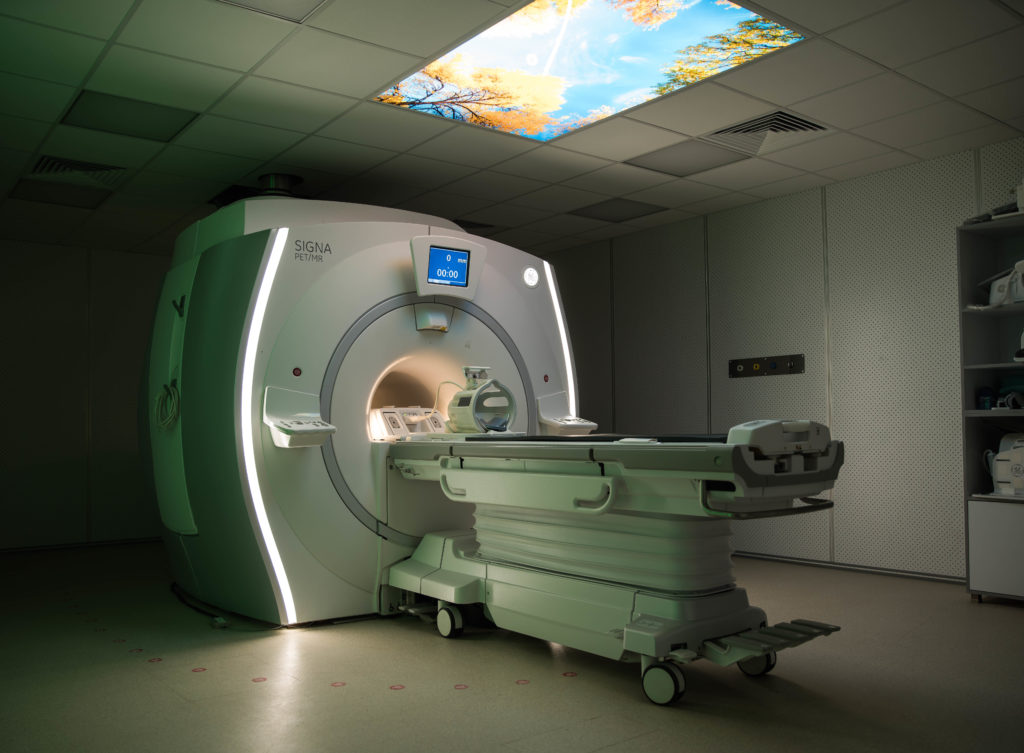 PET/MRI is a hybrid imaging technology that combines the metabolic and molecular information of PET with excellent anatomic details of MRI systems. It allows excellent visualization, quantification, and translational of studies using complex MRI multi-parametric protocols combined to PET exam.
By doing so, it can more accurately detect and characterize a variety of diseases, including cancer, cardiovascular, and neurological diseases. Currently, Presently, the main clinical fields of PET-MRI are oncology, cardiology, neurology, and neuroscience.
For more information regarding MRC applications for Neuro, Head & Neck, Breast, Abdomen/Retroperitoneum, Pelvic Malignancy, MSK, please go to our full medical magazine: PET-MR Applications 
Where and why it might replace PET/CT?
Better TNM staging due to magnificent spatial resolution and great soft tissue details.
Same cost (or even less) in cases where both PET/CT and MRI are indicated.
Significantly reduced radiation dose compared to PET/CT, due to absence of x-ray exposure from CT.
Reduced tracer dose.
Novel MR sequences to minimize the susceptibility artifacts of metallic implants.
What are the benefits of simultaneous imaging?
Shorter study time as it integrates both PET and MRI studies in a simultaneousprocess.
Simultaneous acquisition reduces error in combined interpretation of MR physiologic and PET metabolic data.
Ensuring that MR physiologic data and PET metabolic data reflect the same biological state, eliminating the chance that change in therapy between separate imaging sessions may cause discordant results.
SIGNA PET/MR scanner has TOF capability which improves signal-to-noise ratio compared to non-TOF images.
Available at New Cairo Branch: Off 90 St., by MRC Square, Between Air Force Specialized Hospital and Lake View Compound
+228124280/1/2/3
Whatsapp: +201228325070